Happy Frigg and Freya's Day
Disclaimer:  The topics covered in Freya's Chambers include serious discussions of sex, sexuality and related issues.  If it isn't your thing; you can move along, otherwise enjoy and feel free to discuss.  Given this week's topic be prepared for nude images of people engaged in spiritual and other activities.  I avoid genitalia as a general rule but is not always possible.  
On May 17th, 2013 I started a series on my old blog All Things Rabyd called Naked Before God with the post; The Positive Spiritual Side of Nakedness. Back then I was still a devout Christian that was struggling with the simple fact that while Christianity basically had strongly connected nudity. sex and sexuality: the Bible had not.  If anything the most positive time in humanity's existence in the story of the Bible is when Adam and Eve are in the Garden – naked and unashamed.
That series was about the spiritual side of being naked before God and how nudism could be considered a Christian spiritual discipline or at least a metaphor of how one could picture oneself before God and develop a sense of enlightenment about that relationship. That was over six years ago and a lot has changed but the main principles of spiritual nudity I think are still solid and deserve a second look.
I listed six positive spiritual qualities that nudity possesses: 1)  Vulnerability, 2) Openness, 3) Intimacy, 4) Genuineness, 5) Wholeness and 6) Equality.  I would say that all of these are still valid but need to be rethought without all the 'how do I draw the line and avoid sin?" question. For me, this question no longer even exists so I want to see how things change from what I felt and thought then to what I feel and think now.
What follows will be excerpts from that old post with commentary and changes to reflect new attitudes:
Vulnerability: 
"While it could be argued that vulnerability is a weakness and at times it is, there is a positive side to it.  In the Garden of Eden we see this in Adam and Eve as they are completely vulnerable to God's presence, each other and the world around them.  Because of this, they have to develop interdependency with each other and God.  In all person to person relationships, vulnerability is the key to opening up intimacy and ultimately love.  To love someone, you must make yourself vulnerable to them and take risks that they will take advantage of this vulnerability, but when vulnerability is rewarded with returned vulnerability from the other person intimacy and love grows". – The Positive Spiritual Side of Nakedness – May 17, 2013
I suppose the easiest way to edit this would be to remove all the lines about the garden of Eden and leave the rest because I think it still is a positive quality at times. I think one could experience the vulnerability to other people and the world around them and just drop the divine parts unless that is part of your spiritual goal of being naked.  I know that for myself this is a longing of my heart but I have experienced vulnerability being naked with my wife. There is something about that that opens the door to intimacy.
Openness:
'It is really hard to be closed off to people when you are naked.  …  Reading the testimonies of practicing nudists, particularly people who are sharing their first time is interesting in this spiritual aspect of nudity.  Even naked, they try to cover themselves up and present themselves in ways where their perceived 'bad features' are less noticeable.  In the end, they give this up and just allow themselves to be themselves…. –  The Positive Spiritual Side of Nakedness – May 17, 2013
As you can imagine this one is pretty edited down and much simpler without the God of the Bible involved.  It suddenly switches the spiritual focus from the divine to humanity and being open to our fellow human beings. This a shift that actually gives this author a cause for pause, because the question becomes is openness truly possible without being naked in front of someone else?  I can do this with my wife but that is it, so the spiritual aspect of openness is left to that relationship. This is simply a spiritual quality that you are either open to others around you or if you are more spiritually minded – the universe. This brings up a limitation that depends on one's willingness to be naked in front of others.
Intimacy:
Clothing prevents intimacy and in our world, this is often by design.  I am not going to say this is bad in certain contexts. Clothing is a barrier that is used to prevent people from knowing things about you.  Intimacy ultimately results from people discarding barriers and defenses.  In personal relationships, you don't necessarily have to shed your physical clothes to be close to someone but you do have to let your guards down and let people know things about yourself that are sometimes uncomfortable and awkward.  In a real way, intimacy is achieved when you allow others to see that you too are human and you also allow them to show their humanness to you without judging them in return.  – The Positive Spiritual Side of Nakedness – May 17, 2013
I would still say that clothing is a barrier to intimacy in certain contexts.  Sometimes this is about security but also it can be about insecurity.  We all guard ourselves and cover-up both literally and figuratively.  Intimacy is just not possible without the shedding of all the barriers and one of them can be clothing. Learning to drop barriers and not judge when they do the same are the two key factors in building intimacy.
Genuineness:
'Hard to be false and deceptive about anything when you're naked.  Everybody sees the truth about what you are.  This is particularly true with yourself.' – The Positive Spiritual Side of Nakedness – May 17, 2013
I guess this still applies to spiritual things as well but I find that this is accomplished far more by looking into your own eyes. The principle is still true that when anyone is naked they are who they genuinely are. In my own life, this has become reflected in my morning routine of getting up and meditating in the nude which means I start with who I genuinely am and work the rest of the day from that point.  Being honest with myself looking in a mirror has been both a great motivator for health and fitness.  In any case, when naked every flaw, scar and what does not measure up to normal society is visible.  What can be changed for the better is obvious but also that which one cannot do anything about should be accepted.  Often what we think are flaws are simply things that make us unique.  This can be particularly obvious when standing in front of a mirror naked and honestly assessing ourselves.
Wholeness: 
'It is very difficult to see yourself compartmentalized when you are naked.  You actually see everything that you really are.  Clothing is used to define ourselves but in very limited senses.  We dress in work clothes to define our work.  We dress in athletic clothes to go work out.  We dress in casual clothes to relax.  We dress in sexy clothes to be romantic and make love.  We dress in formal clothes to impress people with who we are.  In a very real way, clothing is used to compartmentalize our life.  When you are naked all that is gone and the reality of ALL that you truly are is there: body, soul, and spirit in one package and there is no compartmentalization at all.  We simply and truly are what we are.' – The Positive Spiritual Side of Nakedness – May 17, 2013
I would still stand behind the above statement.  Clothing seems to be about changing roles and gives only one facet of who we are at a time.  Take that away and you are what you are completely.  You are whole and not compartmentalized in that state.
Equality:
'It is very difficult to see yourself as better or worse than someone when you're naked.  Want to make everyone socially, economically and culturally equal? Take off their clothes.  The housewife, businesswoman, prostitute, and debutant suddenly just become women when you strip them of clothes, makeup and jewelry and make them stand in a lineup.  Without their clothes, you can only define them by their bodies, personality, and actions and none of that necessarily reveals economic, social or cultural status.  Nakedness forces us to realize that we all came into this world naked and we all will leave it naked.  That is the great equalizer.' – The Positive Spiritual Side of Nakedness – May 17, 2013
I still stand by what I said to here and I don't want to give the impression that I am singling out women because the same is true for men and perhaps a little more visible. To most women, a man in a suit with an expensive watch is going to get a lot more attention if he is single than the guy in a t-shirt and jeans. Take their clothes off and then the factors of attraction change radically. The equality of removing fashion from the equation I think could be and perhaps has been scientifically demonstrated.
A Word of Warning:
Now, this all said, there is a reality of the world we live in that cannot seem to grasp the concept that nudity doesn't necessarily mean a person is being amorous or an expression of sexuality.  We live in a world where culture can be very sanctimonious and self-righteous and those that practice spiritual nudism are well-advised to take that into consideration. For myself, I practice privately and when alone. The whole goal for me is not to have people see me. Forcing your nudity on others might not be wise.  Fighting for equal treatment like the topfreedom movement does is one thing.  Shoving your nudity in the face of people you know would be offended is another.   The issue is to make these experiences, if they have a spiritual side to them, positive and not negative.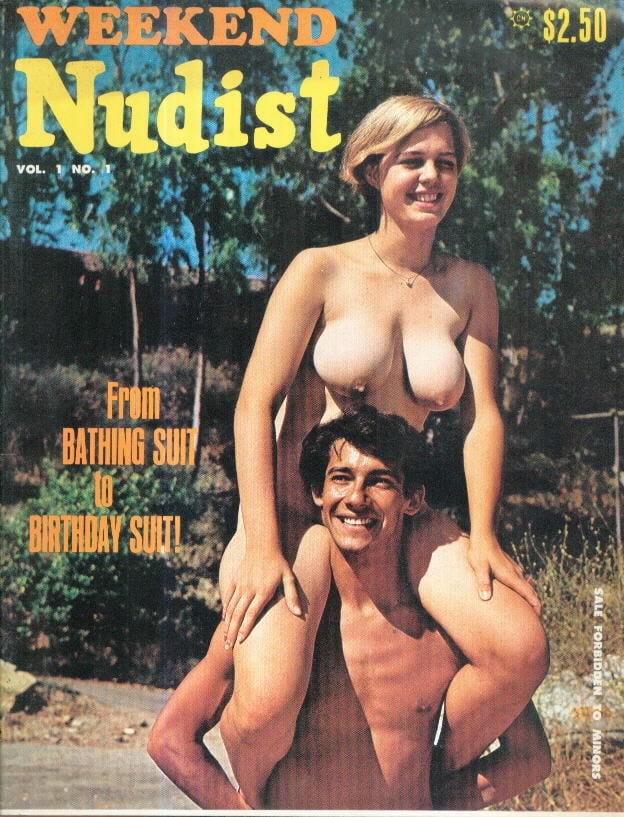 Issues:
I think most of the issues involving spiritual nudity and if you want this as part of your life both practically and spiritually are solved with using reason and wisdom.  This is definitely one of those needs or wants that you should listen to the ravens first before letting the wolves be feed.  There are definitely spiritual and personal benefits and perhaps even social ones. The issue is 'indecent exposure' is a real legal charge and there are simply safety measures that you can and should engage.  I think privacy and perhaps going to a place where nudity is known to be accepted are probably the best options.
Personal Thoughts:
I am agnostic about most things.  I lean toward thinking deism might be an option but at the same time I have no active belief in anything divine, so on a practical level, I am an atheist.  I believe in spirituality as practicing meditation to calm my mind and focus my day.  I believe in the power of symbols to help conceptualize things such as virtue and principles. If spirituality is about virtue and relationships then I guess in that sense I am very spiritual.  My following of Asatru is more about the virtues and recovering the lost pagan heritage of my ancestors.
Nudism has a lot more to due with me just being truly who I am.  Being a whole person who accepts who they genuinely are without all the trappings. It's about being honest with myself about what I can improve and what is simply what makes me unique.
The other aspects of nudism from a spiritual point of view are incomplete for me.  They are high in these regards when it comes to my wife, but other aspects of them are incomplete because of my lack of any kind of experience of communal nudity. Well, other than the locker room when I was an athlete. I don't know if this would be so revelatory as to change my views on spirituality or not, but until I experience it I will never know. In the meantime, I stick with what I know and can experience.  One of the things I know is that nudity has other qualities besides the physical and those can be very positive.
I remain,
The Rabyd Skald – Wandering Soul, Bard, and Philosopher. The Grey Wayfarer.
Skaal!!!